The Very Best Images I've Captured
Apr 17, 2020
The Power of a Shared Life - Part 1
Many of you may know that my dear love, Lynn, had a stroke last week. It has been a scary, difficult, and utterly "undoing" experience this past week. He went in to the hospital last Thursday, April 9th and on Friday - he almost died.
Over the past several days - I know that literally hundreds of people have responded and daily ask for updates on Facebook as to how he is doing.
Today, he is walking (with the assistance of a walker) and finally has hope that there is a light at the end of the tunnel. It may be a bit before he can come home as he is being admitted to rehab tomorrow - but I have a hope of seeing him again - other than just on a video screen. As a result of current CoVid-19 regulations, family members are not allowed to visit - not even spouses.

That all being said - I want to say thank you so much for your prayers, love lifted, kindness, well wishes and general good will that you have sent his way. I know that there is a lot of change yet to come - but I'm glad to have him in my life and for you who know him to get to have him in your lives as well!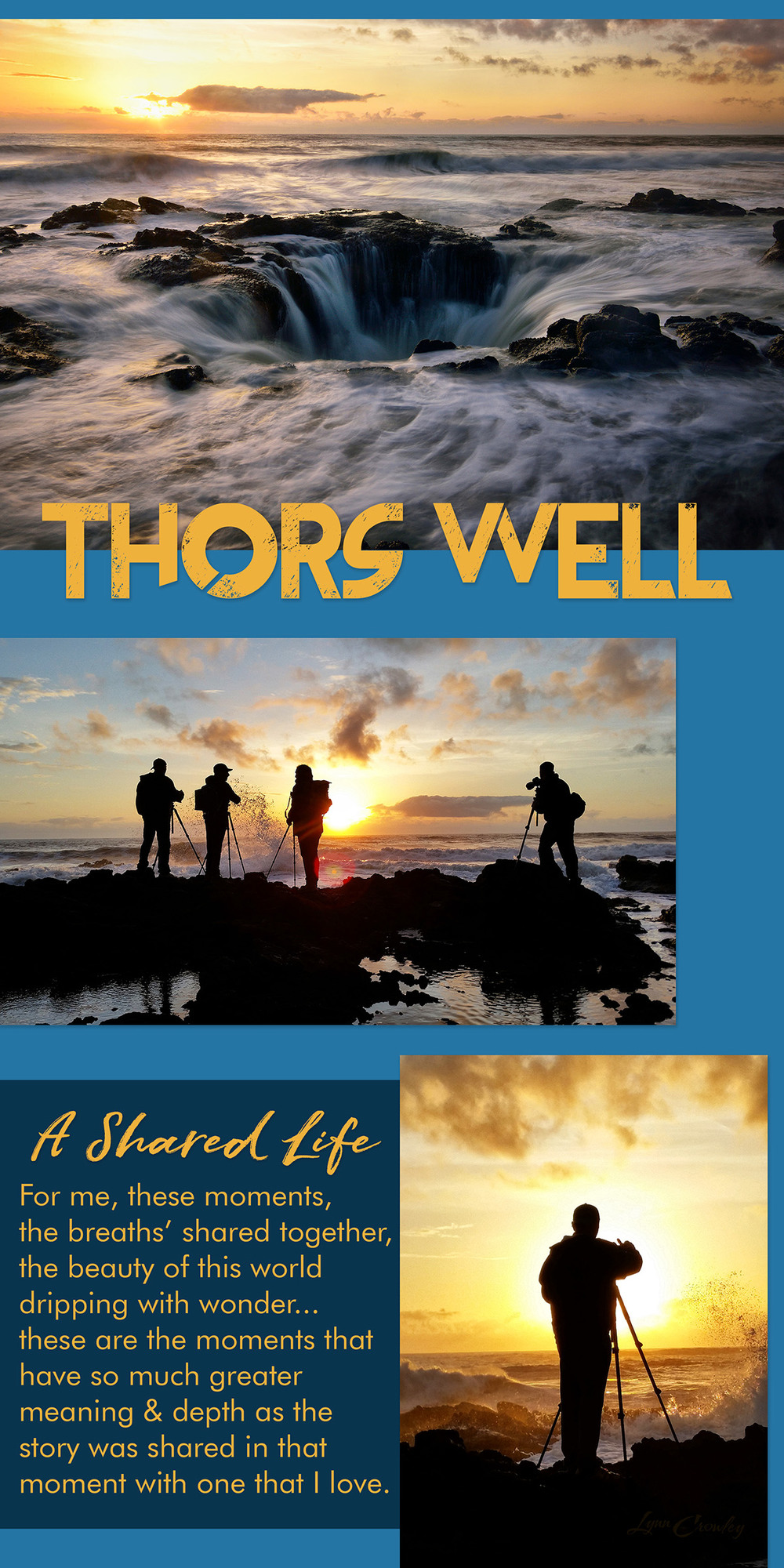 The Power of a Shared Life - Part 2
Over the past 7 years I have had the great opportunity to capture some beautiful moments. Some of those moments caught - have been in isolation (Many more of us know a little bit about that now-a-days)...in isolation - on my own - in the wilds. Other moments have been caught with my dear husband, Lynn, by my side.

For me personally, these are the moments, the breaths' shared together - the beauty of this world dripping with wonder, that hold so much greater meaning and depth...as the story was shared in that moment with one that I love.

I love to to tell the stories that intermingle with these images - because you get to share in the common threads that tie us together like a tapestry. There is something ruggedly beautiful about this world - a bit of mystery - and when we see it - it touches us all more deeply than we realize.

In these days of uncertainty and isolation, may you remember...
When you look out your window...
....whether it be a kitchen window, your front door, or the view from your stay at the hospital...
...and you see that sky before you - whether fluffy white clouds, or a tumultuous storm on the horizon...
...remember, that is the sky I am seeing also - and in that moment - we have something precious to share together...a reminder that we are not alone - and that even though separated for a time...we can still have the most beautiful artwork of a Life Shared Together!