Evidence of Kindness
Sep 25, 2020
The Evidence of Kindness
Don't give up...it's still here...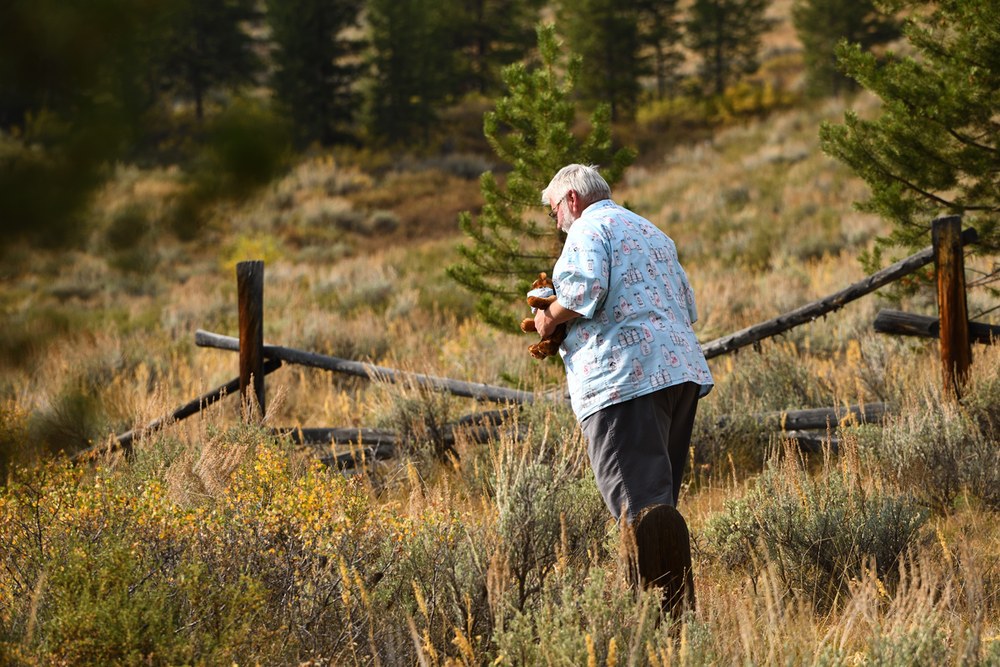 If a picture = 1,000 words...
Then I'd rather say a whole lot with a few images - and not so many words.
Jasper - a little boy, that Lynn and I visit every year for the past 4 years:
Jasper had a rough road ahead of him - much more so then most of us.
Personally, I grew up in a very different home than Jasper did, maybe you did too.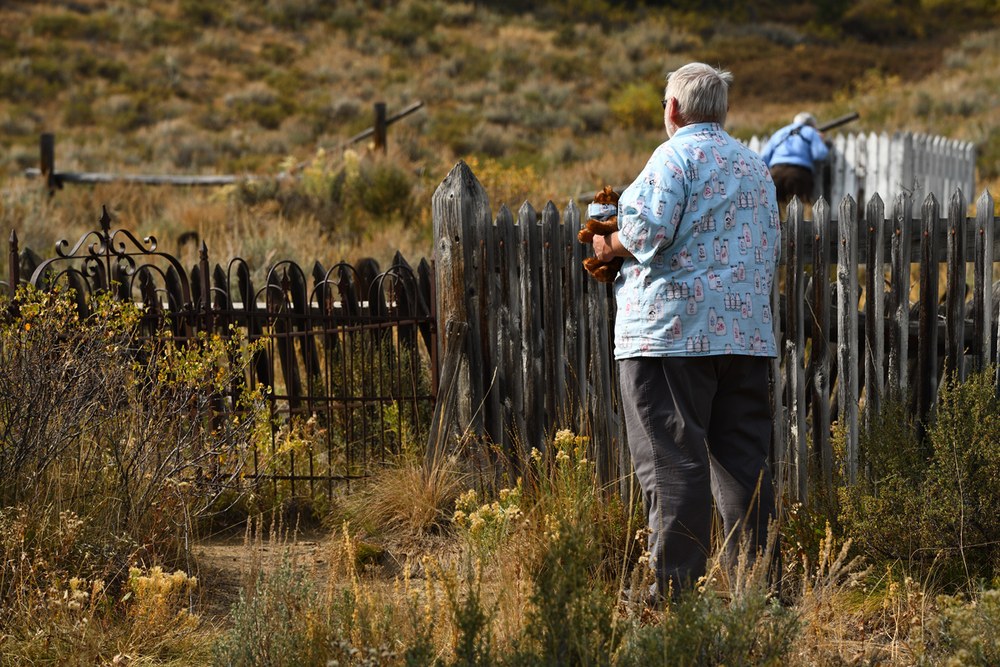 This last week we had planned a trip up to Redfish, Idaho for the week. While there, we stopped into the gift shop at the Redfish Lake Lodge. Lynn was searching for just the right gift - something that would simply show a bit of love and kindness.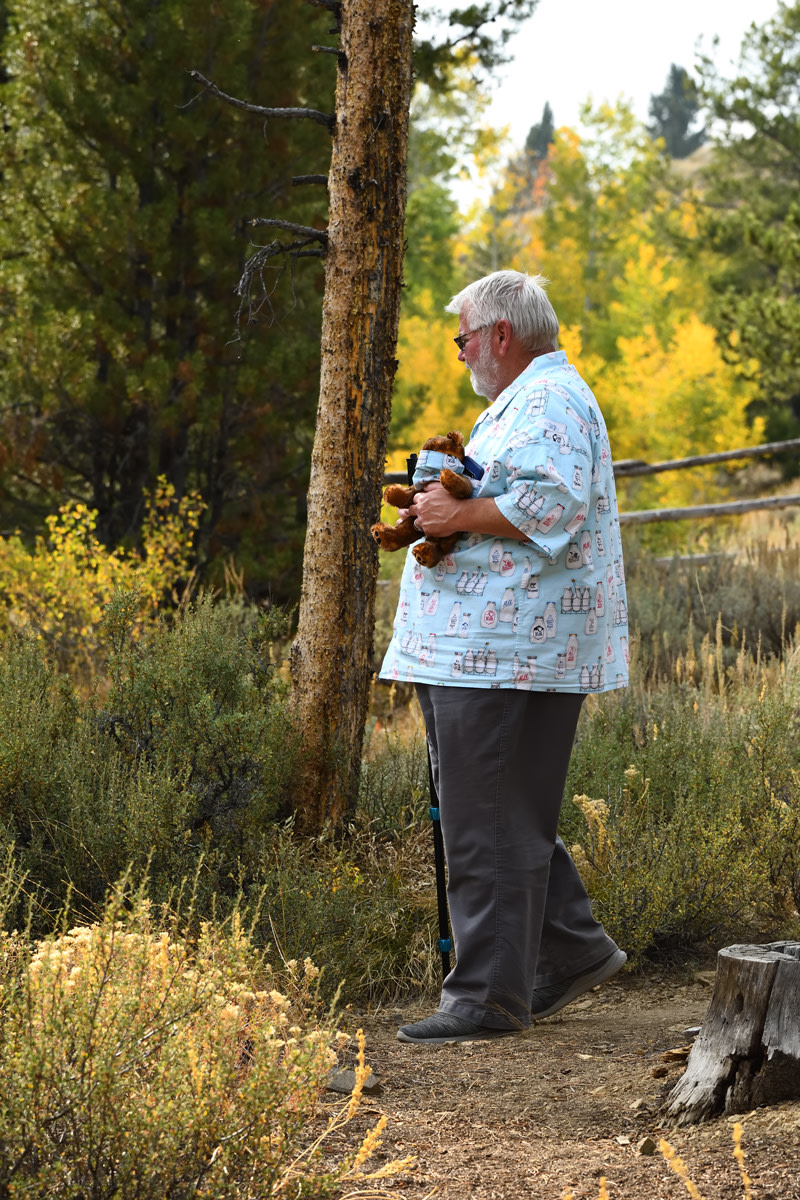 Teddy Bears have always been a comfort to me - from the time my mom started sharing them with me as a little boy - through the years of collecting them myself. Each one has a special place and memory that accompanies them as they start to fill up the nooks and crannies of all the rooms in our home.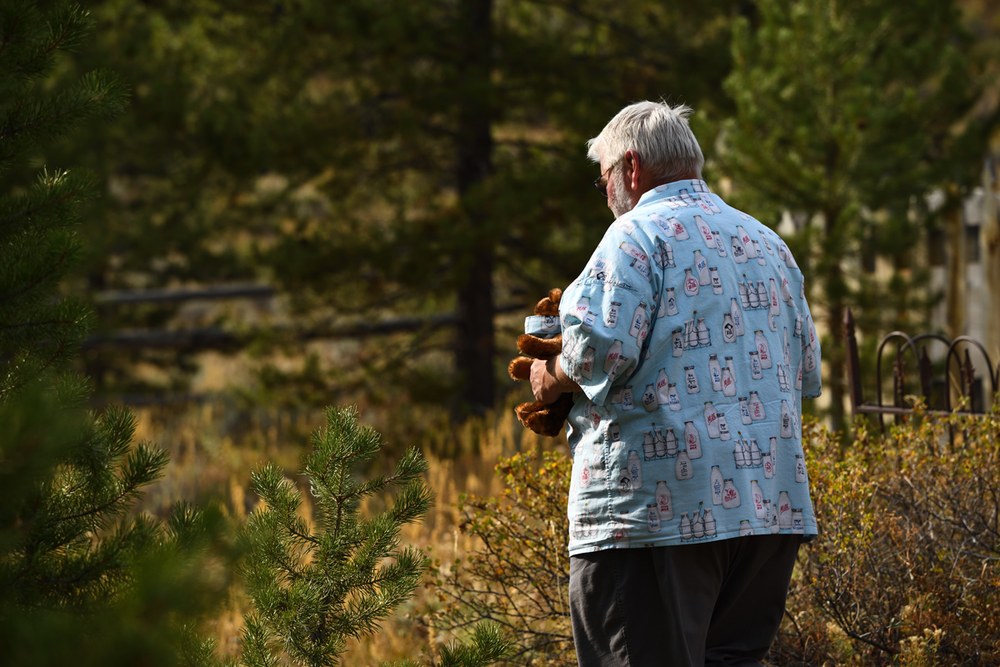 When I realized what Lynn was doing - a deluge of emotions poured over me. Grateful, that there is such kindness and gentleness that is clearly evidenced in this man who loves with a ferocity...and sadness, that I forget to show even small acts of kindness in thinking about the people who matter most to me.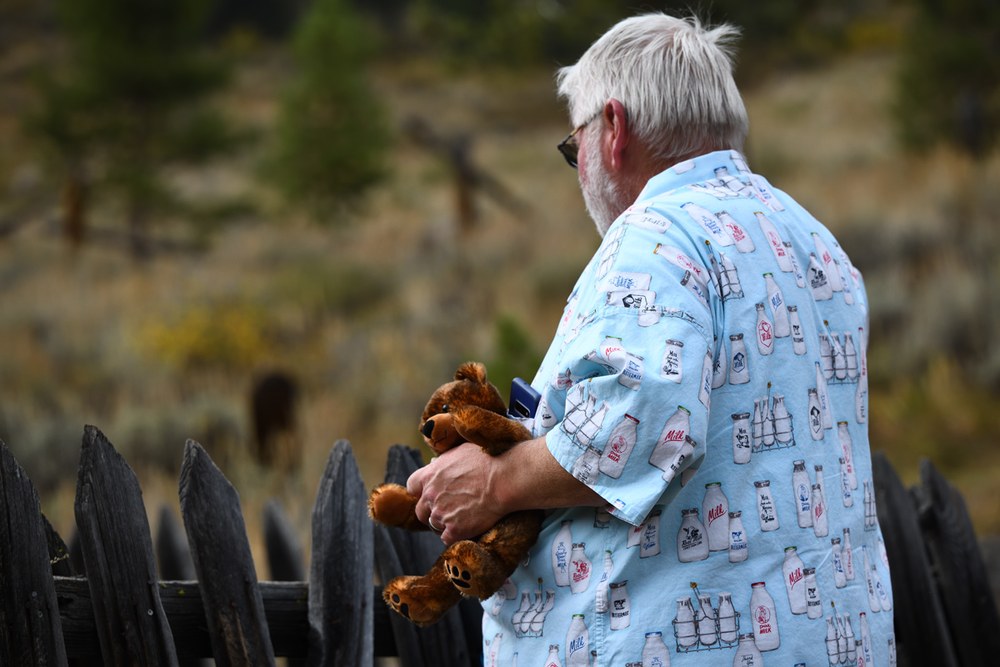 You never know the impact you'll have on someone! Jasper was laid to rest nearly a century ago - but he somehow caught our hearts along the way. Even in the span of a lifetime of only 2 years, 5 months and 4 days...he managed to reach us.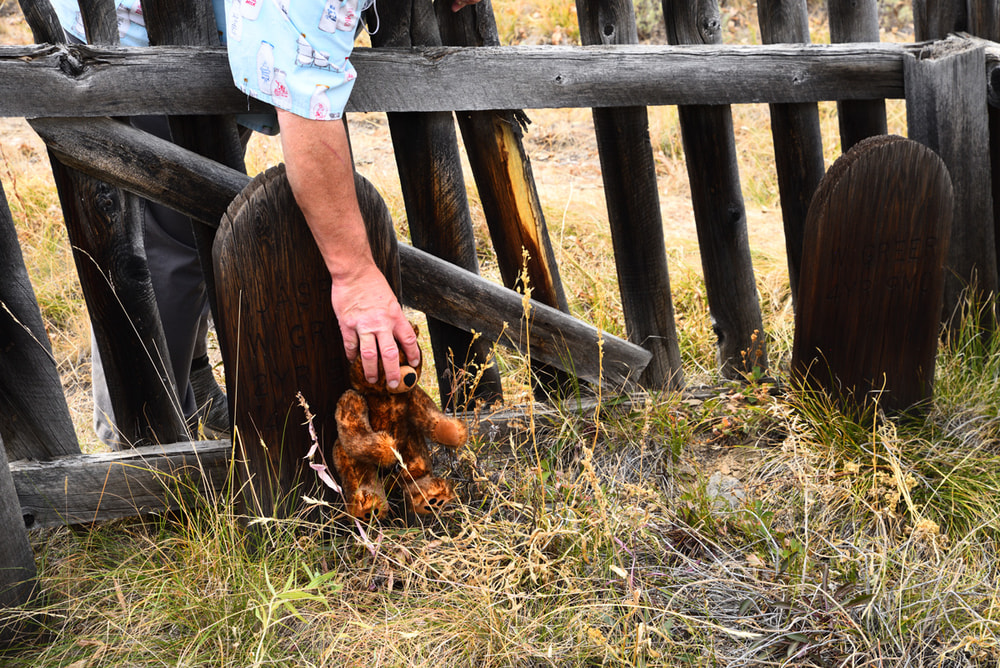 Dan, a friend that was with us, said, "Now Jasper doesn't have to be alone anymore!"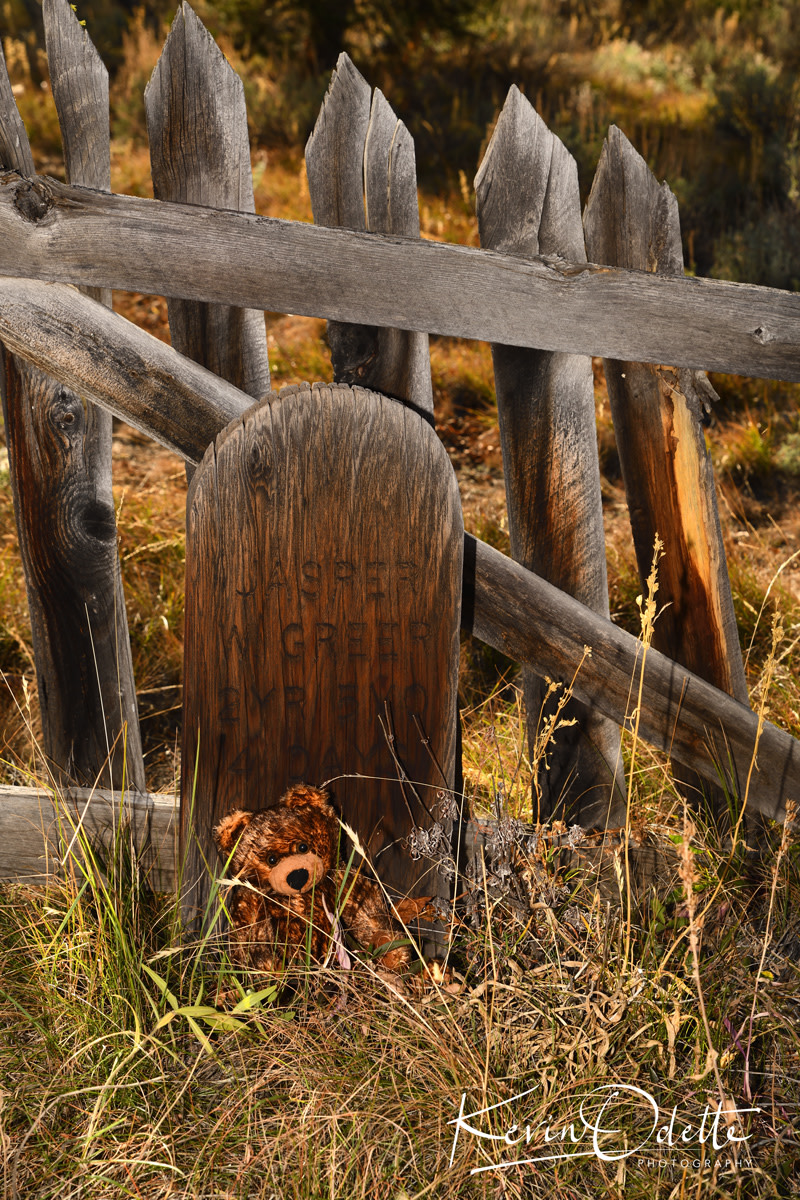 Kindness...a quality that has become increasingly elusive in these days of troubled times...doesn't have to be. When I see the evidence so blatantly modeled before me - I have to do something with that.

It's obvious that kindness and gentleness are something you can't teach, or even push on someone - you have to show it - you have to live it - for it to be genuine. In time, it becomes a part of you.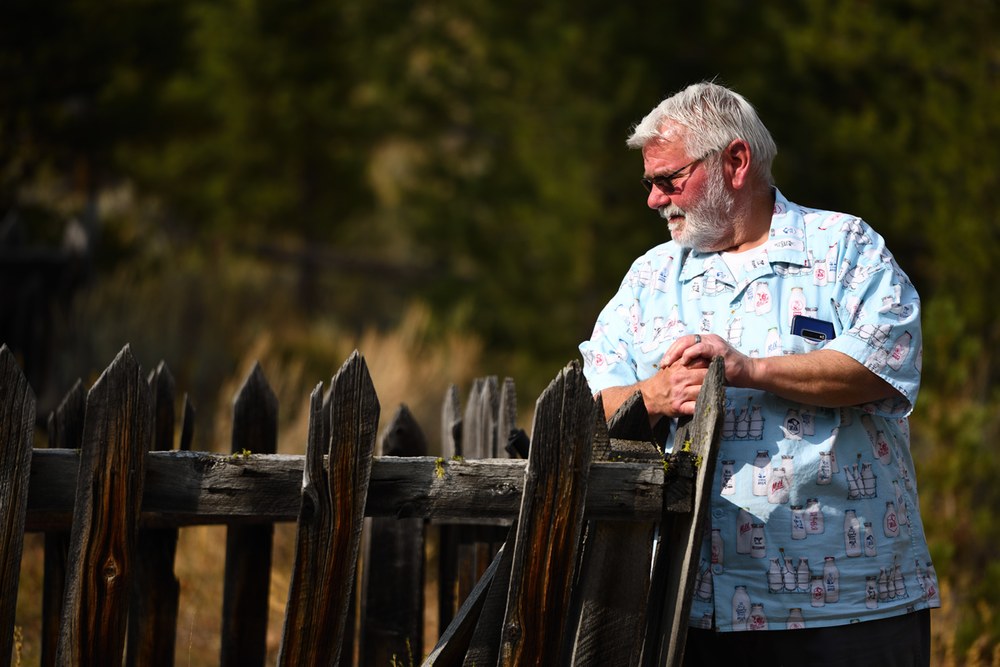 May you find that today, the power of a kind heart is so much greater than that of hatred or contempt or bitter words shared with even the best of intentions. May you and I be kind to one another, and in so doing, impact the people we encounter today to remind them that we all are worth receiving respect, love and maybe even a teddy bear once in awhile.